LET'S MODIFY YOUR CAR!
We help you choose car accessories wisely.
Featured On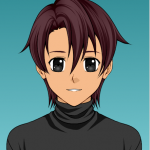 WHO WE ARE?
Hello, I am Peter. I am 27 years old and I have almost 6 years of experience in the automobile industry.
I created this website to share my experiences and help you to find the best products through my writing.
Latest Posts
Are you thinking about getting new spark plugs for your Subaru Wrx? If you own a Subaru Wrx, one of your main responsibilities is taking … Read More

A car engine works when numerous explosions are produced in a gasoline mixture. These explosions create energy that allows the engine to start and, as … Read More

A spark plug is a device that allows to delivery of electric current from a vehicle's ignition to the spark-ignition engine's combustion chamber. It helps … Read More